At Forever Memories Funeral Services Inc., we are honored to serve the residents of Eastern Oklahoma when the time arrives for funeral service needs.
Our mission is to take care of you and your family during the difficult time of the passing of a loved one. We strive to celebrate a life, one family at a time. Our new state of the art facility, is ideally set for hosting funeral services of all design with a caring and professional staff.
Because we value each individuals wishes, we offer several options of services so that you honor your loved one in just the manner you wish. Our services range from a dignified graveside service, to a full service in the church of your faith. We also offer cremation and memorial services at your discretion. We want you to be assured that you can trust us to provide for all the immediate details necessary for the service you have selected.
Today more and more people are choosing to plan their funeral in advance. With pre-planning a funeral, you are able to address three important issues your family will face. 1) you can relieve any emotional burden from those you love; 2) you can express your own wishes and direction; and 3) you can ultimately relieve the financial burden from those you love. We are eager to answer all of your questions concerning pre-planning and there is no cost or obligation for our pre-planning services.
Although we are a young business, serving an old tradition, our staff has over 50 years of experience in the funeral industry. The owners and their families have a history in Sequoyah County that reaches back to pre-statehood. Our roots and familiarity of Eastern Oklahoma, particularly Sequoyah County, run deep which gives us the knowledge and information to build on. Our business office hours are Monday – Friday, 8am-5pm, but our phones are answered 24 hours a day, every day, by one of our staff.
We are here to serve you and look forward to your contact at any time we may be of assistance.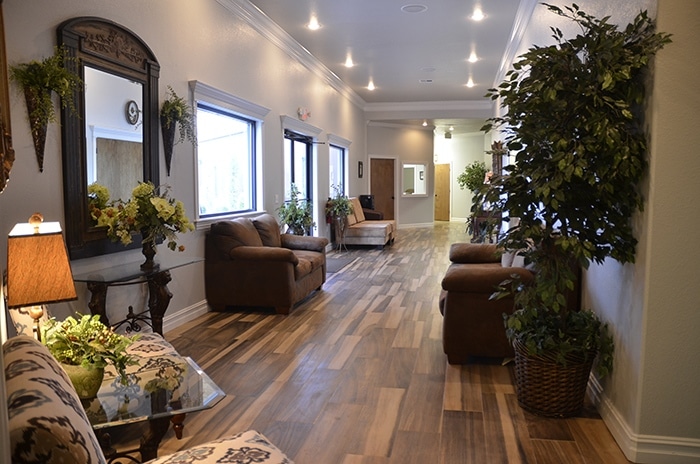 Our elegantly designed and spacious lobby provides a comfortable setting for friends and family to gather.
Our Casket Showroom is newly constructed and offers a display of several brands and types of caskets to choose from.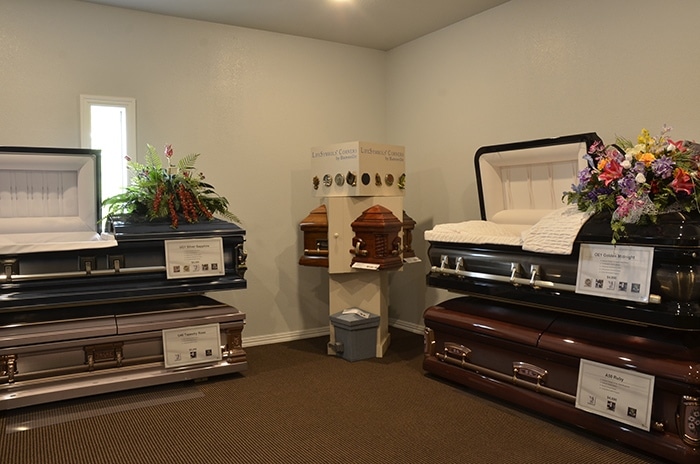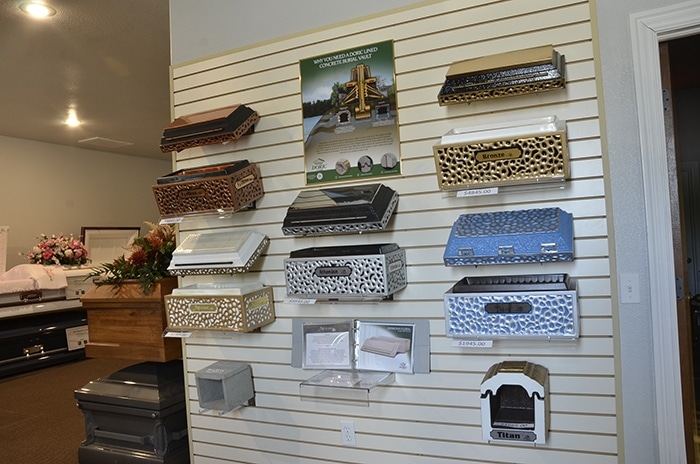 We offer an assortment of beautiful, decorative cremation caskets at affordable prices.
Let our grief counselors help you through this difficult time. Call us today!